General Situation of Teachers
Latested Updated
Recommend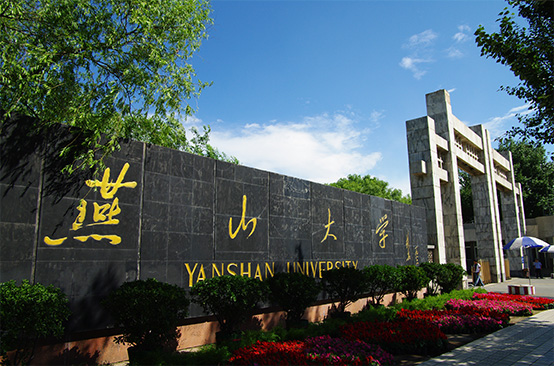 Yanshan University (YSU), co-constructed by Hebei Provincial Government, Ministry of Education, Ministry of Industry and Information Technology, and National Defense Science and Industry Bureau, is participating in the country's construction plan of national first-class university and world-class disciplines with strong support from the Hebei Provincial Government. YSU is a member of the Cooperation Consortium of Beijing High Technology Universities. Encompassing 266.67 hectare of grounds with a total floor area of 1.06 million square meters, YSU now is attended by 38,000 students receiving regular higher education.
YSU has 20 schools and colleges; they are the School of Mechanical Engineering, School of Materials Science and Engineering, School of Electrical Engineering, School of Information Science and Engineering, School of Software, School of Economics and Management, School of Foreign Studies, School of Civil Engineering and Mechanics, School of Humanities and Law, School of Public Administration, School of Marxism, School of Science, School of Environmental and Chemical Engineering, School of Arts and Design, School of Vehicle and Energy, School of Physical Education, Liren College, School of National Defense Technology, School of International Exchange and School of Continuing Education.
With serving China's equipment manufacturing industry, strategic emerging industries, science and technology industry of national defense, and regional economic and social development as the mission, over 40,000 high-spirited and vigorous faculty and students of YSU preserve in emancipating the mind, forging ahead with determination, developing YSU scientifically, and working tirelessly to develop YSU into a national first-class university with distinct school-running characteristics including Industry-University-Research Collaboration and Civil-Military Integration, and with world-class disciplines including mechanical and materials engineering.